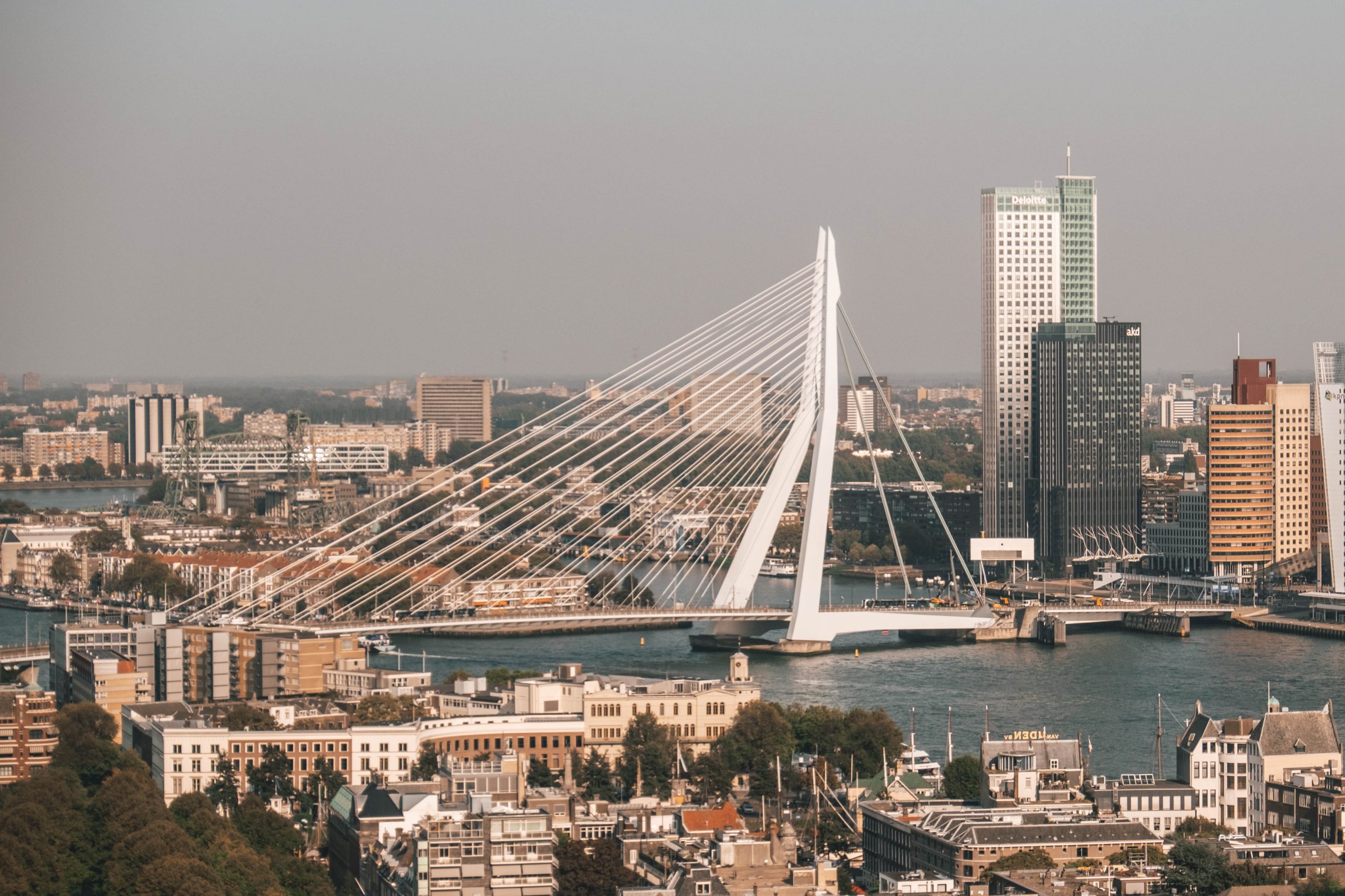 Are you considering to move to the Netherlands? There are a lot of great cities to live in this country, such as Amsterdam (the capital), Utrecht, The Hague, or Eindhoven. But have you already thought about Rotterdam? This large port city is the second most populous town in the Netherlands and it is particularly well-suited for expats. In this article, you'll find a couple of good reasons for moving to Rotterdam as an expat.
1)
A modern and innovative city
If you like modern cities, Rotterdam is the place to go to in the Netherlands. Rotterdam's historic center was almost completely destroyed during World War II. The structures that were built as replacements turned Rotterdam into a truly modern and innovative city.
2) An international city
Rotterdam is an international city par excellence. The city is home to more than 175 nationalities and is therefore as diverse as they come. No wonder why Rotterdam is so attractive to expats, as the many other internationals living here make them quickly feel at home.
3) Easy to find a job
As an expat, it is relatively easy to find a job in Rotterdam. This is because the city is a major commercial and maritime hub, housing a lot of large international companies. These companies are always looking for new applicants and they draw a lot of international job seekers.
4) Diverse neighborhoods
There is a very large number of neighborhoods you can move to in Rotterdam. Some of these are home to many expat families, such as Ommoord and Zevenkamp. The same goes for Kop van Zuid, which is a bit more modern.
Finding a place to live as an expat is not an easy task, but it is certainly doable. It is best to find a real estate agent in Rotterdam who specializes in finding houses for internationals. He or she can help you to buy a house in Rotterdam for the best possible price.