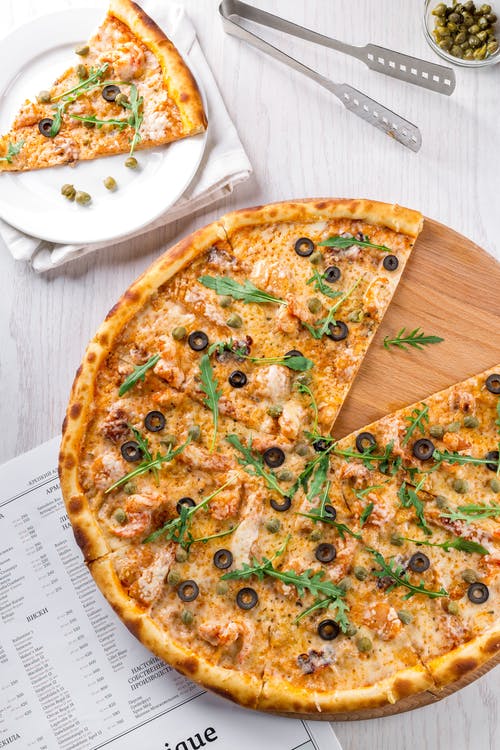 Pizza is one of the most popular dishes in the world; not bad for a recipe from the ancient Italian Napoli. Pizzas are sold all around the world, so it's not a surprise that there are many pizza food chains nowadays. A lot of money is made in the pizza business! In this article we're discussing the most well-known pizza restaurants all around the world. 
Pizza hut
Pizza hut is located in 86 countries all around the world and may be the biggest and well-known fast food pizza restaurant ever. You will find the most Pizza Hut restaurants in the United States, since that's where the company started. Two brothers from Wichita had such a love for pizzas that they started their own restaurant, which expanded quickly. In 1977, PepsiCo bought the food chain of Pizza Hut. Pizza Hut is also one of the biggest cheese consumers in the world. Over 3 percent of all cheese products are used bij Pizza hut! Pizza Hut offers more than just pizza, you can also enjoy a salad or a cheesy pasta dish there. 
Domino's Pizza
The company of Domino's Pizza expanded rapidly during the 60's and 70's. In 1960 there was only one establishment; in 1978 there were over 200! In the 21st century, the company decided to go abroad, which resulted in over 10.000 establishments in over 60 countries.
Papa John's
There's a good chance you haven't heard of Papa John's, since there are not many establishments yet. But this pizza restaurant is also expanding rapidly. Right now there are only 22 establishments in the Netherlands, but the restaurant only started in 2016. The goal is to have over 100 establishments in the Netherlands over the next few years. 
New York Pizza
You may think that New York Pizza is an American company, but that's not true. It's a real Dutch company that opened the doors of its first restaurant in Amsterdam in 1993. They started delivering pizzas in 1996 and right now the restaurant has over 150 establishments in the Netherlands. The most pizza restaurants work with a pizza dough supplier, but New York Pizza has its very own pizza dough manufacturer; Euro Pizza Products.